See on Scoop.it – Bullying & Shame to Empathy & Compassion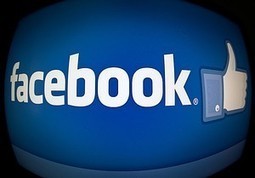 Empathy has been in the news a lot recently. It has been highlighted as an antidote to school bullying and gun and gender violence, and it has become popular in the business community as a part of user-centered design. More and more, empathy is being recognized as a skill that people need to develop to better shape how society will function in the future…..
When Facebook first launched, its policy was to allow users to report problems, bullying or abuse to Facebook staff. With over one billion users, and an exponentially growing number of interactions, Facebook took a closer look at the problems people were reporting and found they were not so much violations of policies, but rather miscommunications and misunderstandings between members. Facebook responded by investing in teaching its community to be more empathetic, instead of leaving everyone to fend for themselves. How? By coding empathy into its social network, changing the way users interacted online.
by Darlene M. Damm ~ See on www.forbes.com