See on Scoop.it – Bullying & Shame to Empathy & Compassion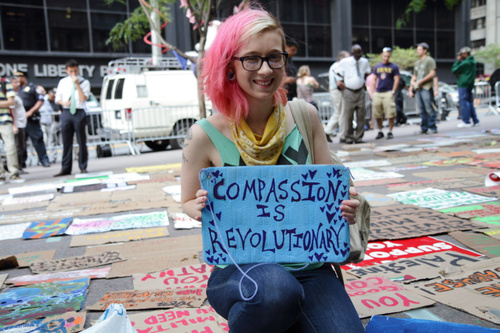 How can we define compassion, in a workable and understandable way, as a starting point to understanding the greatest weapon you and I will ever have ? Lets look to the internet, and Wikipedia, the first choice for the computer generation.
Wikipedia describes compassion as:
"Compassion is the virtue of empathy for the suffering of others. It is regarded as a fundamental part of human love and a cornerstone of greater social interconnection and humanism – foundational to the highest principles in philosophy, society, and personhood..
Why is compassion so powerful ? I believe it changes us, and our understanding of the world. Compassion reflects the non dualistic nature. We are all in this together. And nobody gets out alive. We feel compassion because, when we see suffering, we should realise that another person's suffering is also our own suffering. And our suffering is their suffering. We are all one, so all our suffering is one too. Even the suffering of animals is also ours to share. We all exist on this planet together. As human beings, we should be working towards relieving the suffering of everyone we meet, no matter what the nature of their suffering may be, and no matter what our relationship with them.
Extract from Peach Blossom Warrior  See on theroguehealer.com